SNIBgt - Sistema Nacional de Información sobre Diversidad Biológica de Guatemala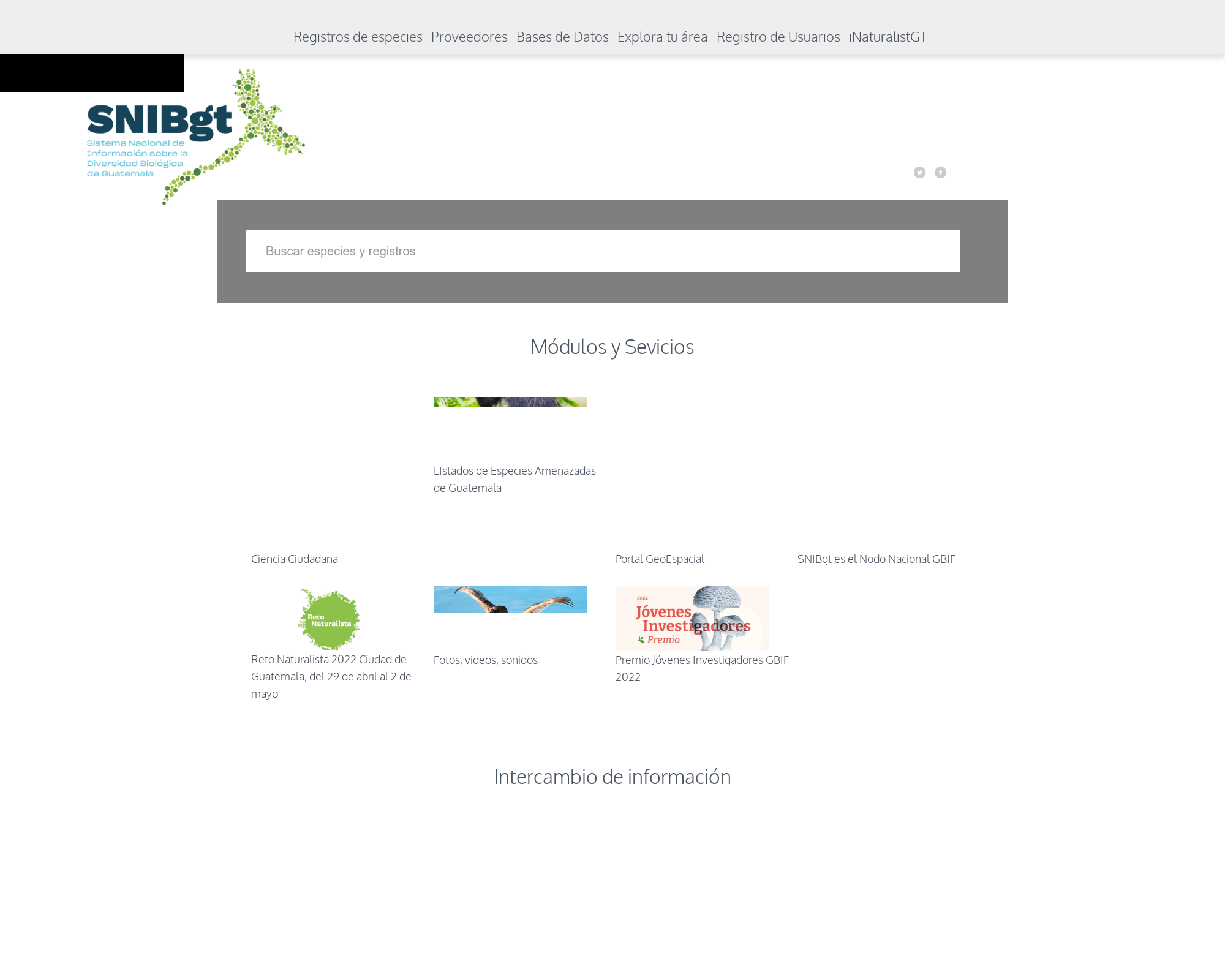 Description
Network of networks of providers, publishers, and users of information on biological diversity in Guatemala. The information integrated within the SNIBgt is a public service that allows feeding the national and global network, and improving the mobilization and exchange of Information, with updated and reliable information that guides decision-making with scientific bases. The SNIBgt is administrated by the (Consejo Nacional de Áreas Protegidas –CONAP- of Guatemala Government)https://conap.gob.gt/]
It is based on the following principles:
Free access to information and open data to promote that scientific data on biological diversity is available to all public and as a free service.

Standardized and quality information applying widely disseminated standards used by the global information network on biological diversity, which allows data mobilization and effective quality control.

Citizen participation, promoting the creation of a network of networks of providers, publishers and users of information, at all levels, including academia, government, private sector, and citizen and community science.

Information for decision-making, encouraging the use and analysis of quality information and with scientific support, for the management and integration of biological diversity and protected areas, in all sectors.
Resources
Modules Available
For more information, you may contact Melisa Ojeda and Hector Hernandez on Slack, or by email snib.guatemala@gmail.com, snib@conap.gob.gt