GBIF Togo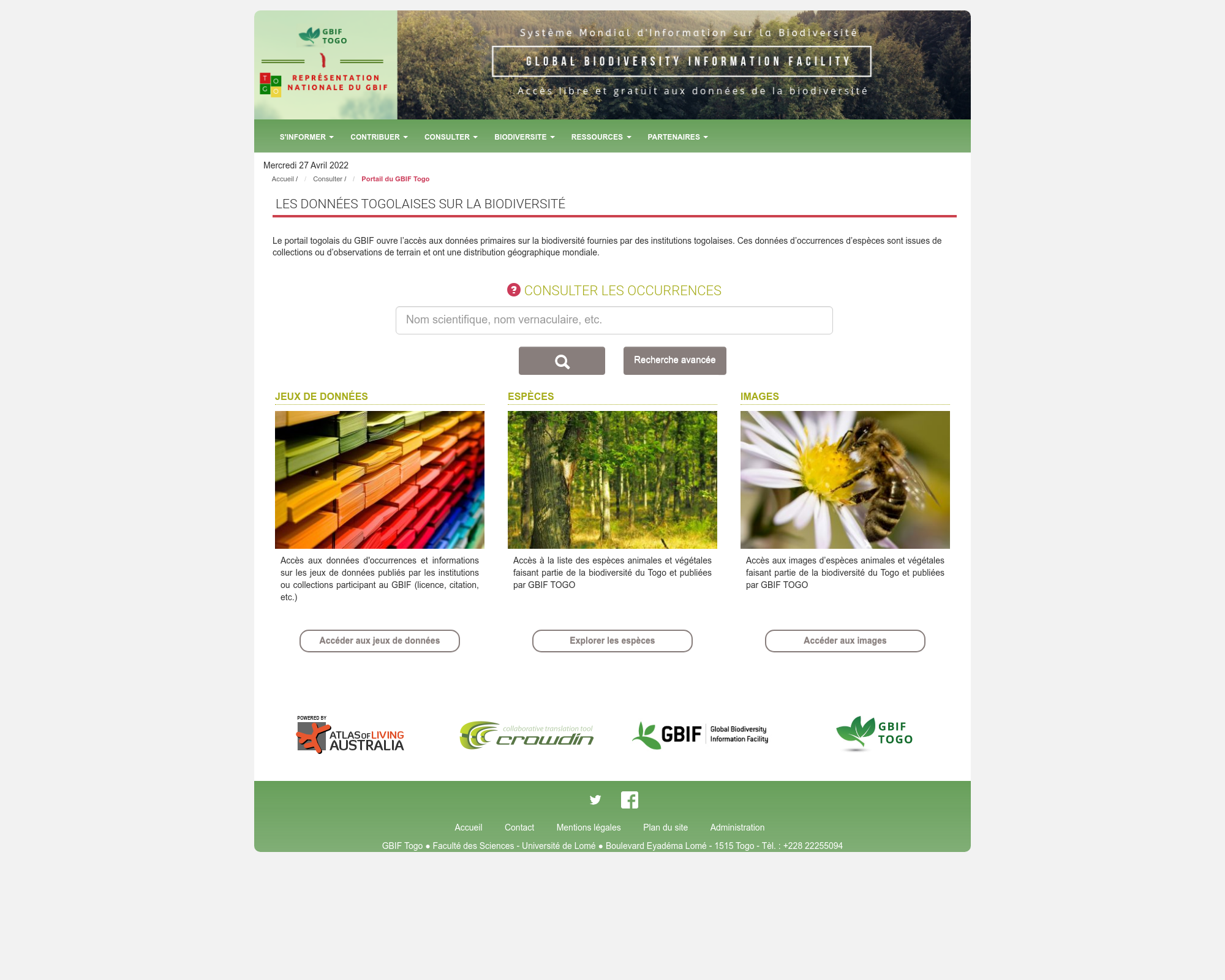 Description
The GBIF Togo portal is still on process of installation
It will be a Hub of the data portal of the GBIF France.
The development will be an coordination between one agent of the GBIF France team and one of the GBIF Togo.
Resources
Code: ?
End-User documentation: ?
Documentation: ?
Twitter Account: ?
Modules Available
| Name | Link | | ——————|—————————————————————————-|
For more information, you may contact ? on Slack.