Biodiversitäts-Atlas Österreich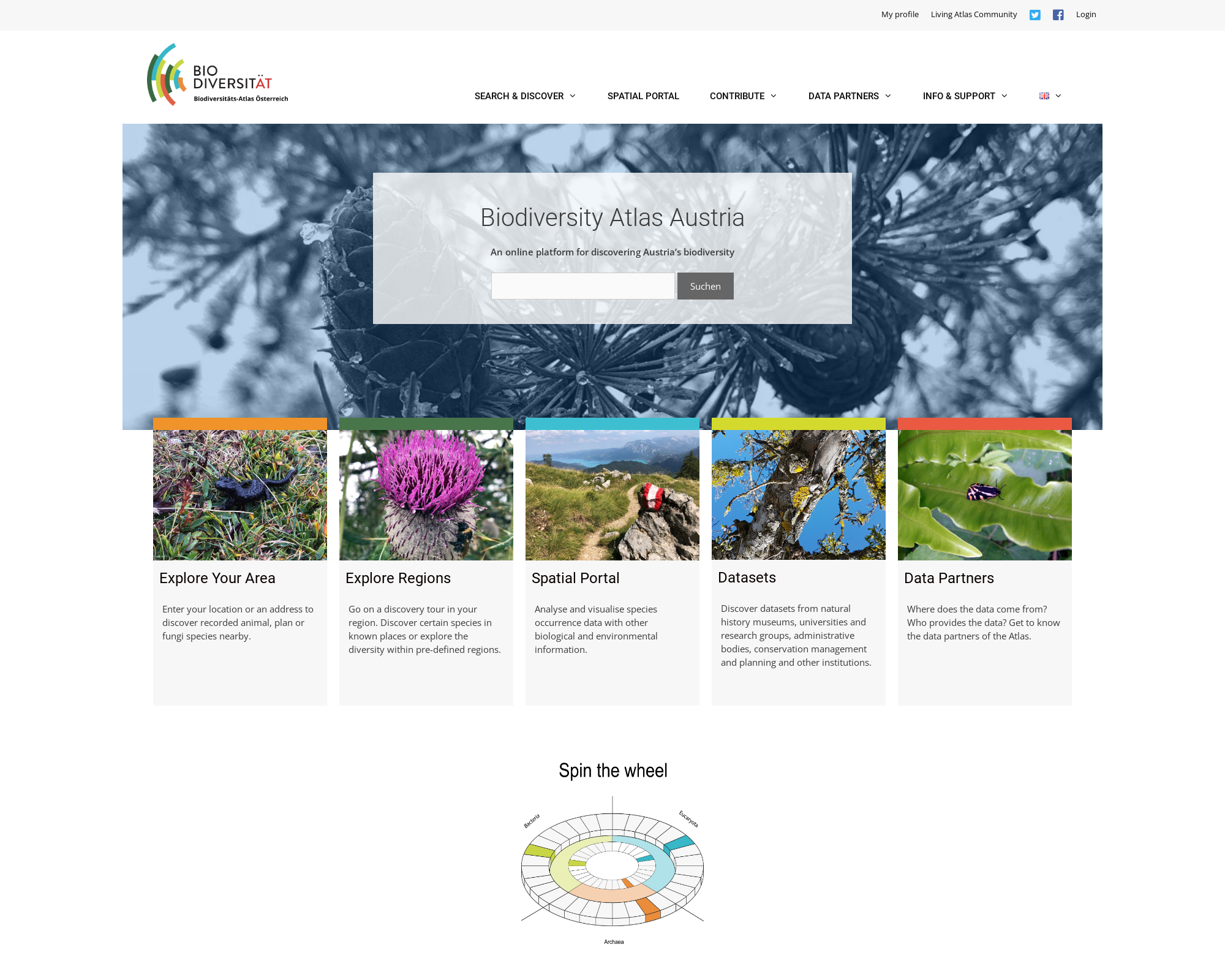 Description
The Biodiversity Atlas Austria ("Biodiversitäts-Atlas Österreich") was launched in december 2019. The aim is to enable free access to information on Austria's biodiversity. The Atlas was implemented as part of a project funded by the State of Lower Austria and is managed by the Danube University Krems.
Links to the data portal: https://biodiversityatlas.at/
Resources
Modules Available
For more information, you may contact Tanja Lumetsberger or Georg Neubauer on Slack.