Canadensys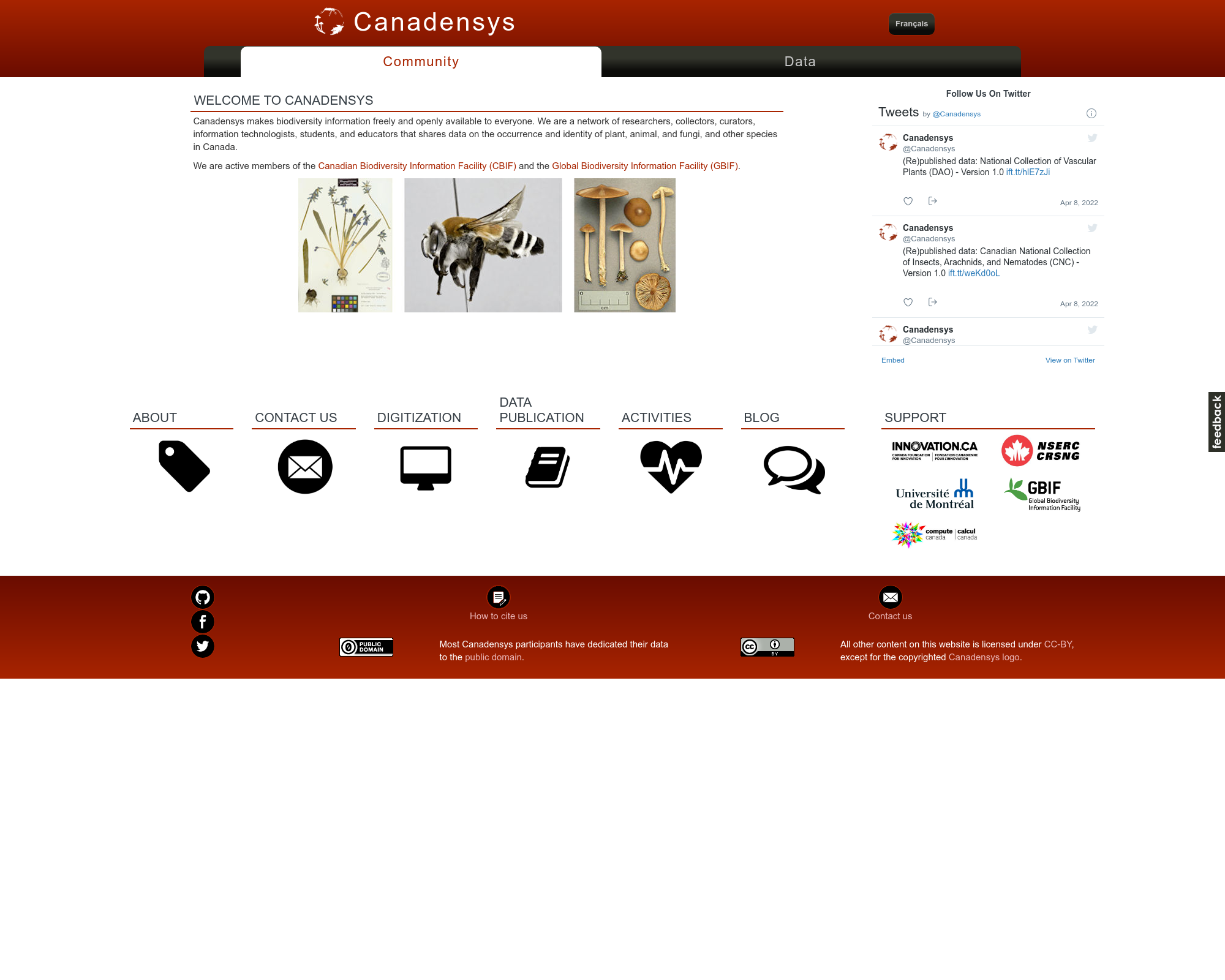 Description
Since october 2017, Canadensys run its portal in production. The portal is offering these user modules:
The portal has been developped by 1 programmer. The production portal was opened faster thanks to a CESP coordination between GBIF France and Canadensys.
Link to the data portal: https://data.canadensys.net/explorer/
Resources
Modules Available
For more information, you may contact Carole Sinou on Slack.